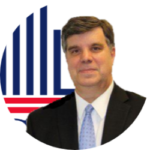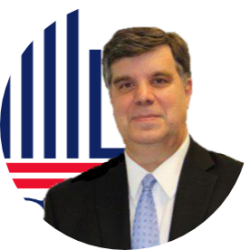 Paul Carrazzone
CEO & President, Director
Paul Carrazzone has over two decades of commercial banking, underwriting, deal making and business development experience. Paul has been an investor, advisor or consultant to a myriad of private and public transactions, ranging from business start-ups to billion-dollar transactions.
Paul brings to Legion proven experience in business management and development, corporate finance, mergers and acquisitions, transaction analysis, contract negotiation and deal structuring. Paul oversees all new transaction underwriting and management of Legion's portfolio holdings.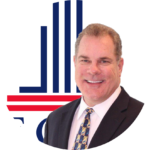 J. Bradley Hilton
Vice Chairman & Chief Technology Officer
From 1984 to 2000, Brad was employed by Hilton Hotels, including serving as Information Technology Director from 1998-2000. For the past 5 years, Bradley Hilton has been an owner of Gains Venture Group, a venture capital firm located in Phoenix, Arizona. From 2016 – 2019 Brad served as President and Director of Legion Capital, a private equity firm located in Orlando, Florida, and is currently Vice Chairman of Legion Capital, serving in that capacity from 2020 – present.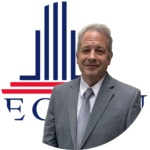 David Null
Chief Financial Officer
Results-driven executive leader with expertise in all facets of financial management, analysis, and turnaround management within high-profile corporations. Skilled in collaborating across the enterprise to achieve long-term financial and business objectives. Accomplished in transforming underperforming companies into highly profitable and revenue-generating businesses while streamlining and improving processes to enhance productivity. Exceptional communicator able to build relationships to drive impactful change resulting in increased business profitability.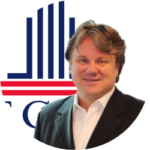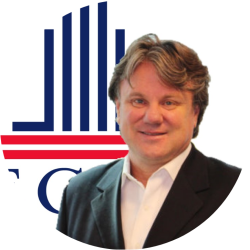 Shane Hackett
Co-Founder & Chief Strategy Officer, Director
A renowned direct marketing expert, Shane Hackett is a 25 year media and marketing veteran, having built multiple broadcast, technology, marketing and training companies. Shane is Chairman of the Board at MarketLeverage, an Inc. 100 Advertising Firm and Fortune 5000 fastest growing company. He served as President and General Manager of the radio stations KGU-AM in Honolulu, Hawaii, KTSS-FM in Honolulu, Hawaii and WTIX-AM in New Orleans, Louisiana. He served as Director of Continuity and Executive Producer for Gannett with KCMO AM/FM.
Shane began his career in radio, having been responsible for the creation and production of several nationally syndicated radio shows, including "Baseball Sunday with Joe Garagiola", "Football Sunday", and "NBA Basketball Sunday".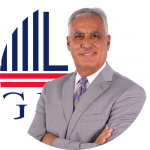 James Byrd
Co-Founder, Director
Jim Byrd is a veteran corporate attorney and venture capital executive who brings a unique blend of both legal and entrepreneurial skills to his role as CEO. Jim has served as lead investor, attorney, strategic adviser, venture capital partner and corporate executive to numerous private and public companies in his distinguished 30 year career. Jim began his career as an attorney at Baker & Hostetler prior to founding his own law firm in 1987, which he grew into a highly successful full service commercial firm. As a trial lawyer, Jim has extensive experience trying cases in both State and Federal Courts, and has argued cases in front of The Florida Supreme Court and the U.S. Court of Appeals.
A lifelong business builder, Jim has owned and managed a successful private equity and venture capital firm, working with growing companies in the technology, media, manufacturing, distribution, automotive, oil and gas, real estate, and health and wellness industries. He has served, at times, as Chairman, CEO and Director of numerous private and public companies, including Vice Chairman of Success Magazine, N.Y. (1998-2000).